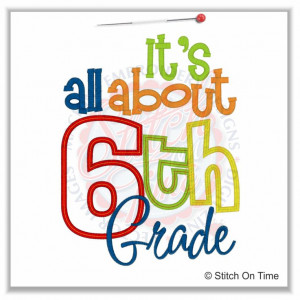 Welcome to our class website! This site will be updated weekly, so check back each Monday to see what is going on in the 6th grade. 

 

 
    

I believe that communication is the key to great student-teacher and parent-teacher relationships. I encourage you to contact me if you have questions or concerns at any time. You may send me a note via email at lweatherbee@massac.org

, or feel free to call the office and set up an appointment to see me after school. By working together, I feel sure that we will all have a successful year.

 

Sincerely,
 



Monday- P.E., Band, and Choir
Tuesday- Art
Wednesday- P.E.
Thursday- Computers and Band
Friday-Music (Additional P.E. every other Friday)
Week of October 16, 2017

 (Please Note:  These plans are posted each week on Monday. 
Changes may occur during the week due to the need for reteaching,
student participation in assemblies,  band performances, etc...)  
Friday is our field trip to the Encampment. Don't forget to bring your lunch if you didn't order one from school. 
Spelling 

Word of the Week: lollygag
Monday- 
wb. p. 45 Alphabetize, wb. p. 46 Word Study
Tuesday- 
wb. p. 47 Word Sort, Wb. p. 48 Word Meanings
Wednesday- 
wb. p. 49 Proofreading, Wb. p. 50 Multiple Choice Spelling Words
Friday- 
Monday- District Math Assessment #2
Tuesday- Lesson 3.5 Absolute Value
Wednesday- Lesson 3.6 Compare Absolute Value
Thursday- Lesson 3.7 Rational Numbers and the Coordinate Plane
Friday- 
Monday- Listen to "Zoo Story", Vocabulary Notebook, wb. p. 52 Vocabulary
Tuesday-  Read "Zoo Story"
Wednesday
- 
wb. p. 53 Comprehension: Make Generalizations, 
wb. p. 56 Study Skill: Using the Internet
Thursday
- wb. p. 57 Vocabulary Strategy: Context Clues, wb. p. 58 Phonics: Variant and Ambiguous Vowels, 
Reading Test, AR Test
Friday- 
Writing 
Reading Tiers- Master of Disaster
                          Freak the Mighty
AR time
Monday- Choir
Tuesday-  Lesson 2 Notes
Wednesday- wb. p. 7 Using Latitude & Longitude, wb. p. 8 Finding Clues to Indian Culture
Thursday- Ch 1 Review p. 20
Friday- 
Science
Monday- 
Tuesday- Lesson 6: Ecosystems and Interactions
Wednesday-
 Lesson 6 Outline
Thursday- 
Friday- 
Monday- DOL 
Tuesday
- DOL, wb. p. 45 & 46 Plural Nouns
Wednesday- Computer lab: spellingcity.com and IXL Math
Thursday- DOL, wb. p. 47 Mechanics: Using Correct Plural Forms, wb. p. 50 Plural Nouns
Friday-



 

Sometimes the right book is all it takes to nurture a child's love of reading. That's why I'm

pleased that our class will be participating in Scholastic Book Clubs this school year. I will be 

sending home book club flyers each month, but you may order online if you prefer.  

Simply click on the Scholastic link below, and use the Class Activation Code GWQH2
















 Click here to go to IXL Math website. 
The following link will show you which IXL assignments go with our Go Math lessons. 
Click here for math games. 
Click here to review for science. 
Click here to review for spelling.

Click here to go to reading website to review vocabulary.
Click here to go to math website for review.
Feel free to contact me by clicking on the mailbox below.