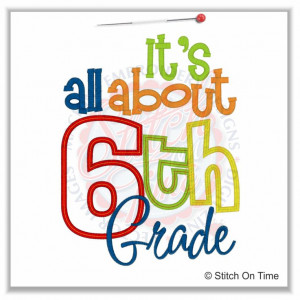 Welcome to our class website! This site will be updated weekly, so check back each Monday to see what is going on in the 6th grade. 

 

 
    

I believe that communication is the key to great student-teacher and parent-teacher relationships. I encourage you to contact me if you have questions or concerns at any time. You may send me a note via email at lweatherbee@massac.org

, or feel free to call the office and set up an appointment to see me after school. By working together, I feel sure that we will all have a successful year.

 

Sincerely,
 



Monday- P.E., Band, and Choir
Tuesday- Art
Wednesday- P.E.
Thursday- Computers and Band
Friday-Music (Additional P.E. every other Friday)
Week of February 20, 2018

 (Please Note:  These plans are posted each week on Monday. 
Changes may occur during the week due to the need for reteaching,
student participation in assemblies,  band performances, etc...)  
Valentine's Day Party is Wednesday afternoon!
Spelling 

Word of the Week: thwart
Monday- 
Tuesday- 
wb. p. 129 Alphabetize, wb, p. 130 Word Study
Wednesday- 
wb. p. 131 Word Sort, wb. p. 132 Word Meanings
Thursday
- 
wb. p. 133 Proofread and Write, wb. p. 134 Multiple Choice Spelling Words
Friday- Spelling Test
Monday- 
Tuesday- Chapter 8 Review
Wednesday- Chapter 8 Test
Thursday- Lesson 9.1 Independent and Dependent Variables
Friday- Lesson 9.2 Equations and Tables
Monday- 
Tuesday-  
Listen to "Breaking Through", Vocabulary Notebook
Wednesday
- 
Read "Breaking Through", wb. p. 149 Vocabulary, wb. p. 150 
Thursday- wb. p. 153 Text Feature: Schedules, wb. p. 154 Vocabulary Strategy: Build Word

    

                      

Familes, wb. p. 155 Phonics: Homophones
Friday- Reading Test, AR Test
Reading Tiers-
This Side of Wild by Gary Paulsen
 Flat Broke by Gary Paulsen
Writing to One Text
 
Monday- 
Tuesday- Finish reading Lesson 2
Wednesday- wb. p. 18 The Nile River, wb. p. 19 Roles of the Pharaohs 
Thursday- Lesson 3: Ancient Egyptian Civilization, read p. 84-93
Friday- Book Buddies with Kindergarten
Science
Monday- 
Tuesday- Ag in the Classroom
Thursday- Highlight Outlines for test review
Friday- DNA Activity
Monday- 
Tuesday
- DOL, wb. p. 129 Adjectives, wb. p. 130 Demonstrative Adjectives
Wednesday- Computer Lab
Thursday- DOL, wb. p. 131 Mechanics: Capitalizing Proper  Nouns and Proper Adjectives, wb. p. 133 & 134 Adjectives
Friday-  DOL, Computer Lab



 

Sometimes the right book is all it takes to nurture a child's love of reading. That's why I'm

pleased that our class will be participating in Scholastic Book Clubs this school year. I will be 

sending home book club flyers each month, but you may order online if you prefer.  

Simply click on the Scholastic link below, and use the Class Activation Code GWQH2
















 Click here to go to IXL Math website. 
The following link will show you which IXL assignments go with our Go Math lessons. 
Click here for math games. 
Click here to review for science. 
Click here to review for spelling.

Click here to go to reading website to review vocabulary.
Click here to go to math website for review.
http://survey.5-essentials.org/illinois/survey/student/
Feel free to contact me by clicking on the mailbox below.